The Dell company is one of the leading company in computer world has launched two new 2-in-1 laptop series on Tuesday, 26th July, 2016. The Inspiron 5000 Series and The Inspiron 3000 Series. Both series are now available in India. Dell Inspiron 11 3000 series 2-in-1 begins from Rs. 32,690 and Dell Inspiron 13 5000 series 2-in-1 begins from Rs. 49,490. Dell Inspiron 3000 series involves a 11-inch notebook and Inspiron 5000 series offers a 13-inch and 15-inch model. Both Dell Inspiron 11 3000 and Inspiron 13 5000 series offer touchscreen displays and can be folded into tablet mode. Both come with full-HD display and also have touchscreen options. The devices are available on Dell stores.
Alen Jose, the product marketing director of Dell India said, "The dynamics of computing in today's world is changing rapidly with users being more informed and selective about devices that cater to both professional and personal needs. The 2-in-1 form factor has been the winning choice, indicating that users desire a single device for all their computing requirements, is it content creation or consumption."
Dell Inspiron 3000 Specifications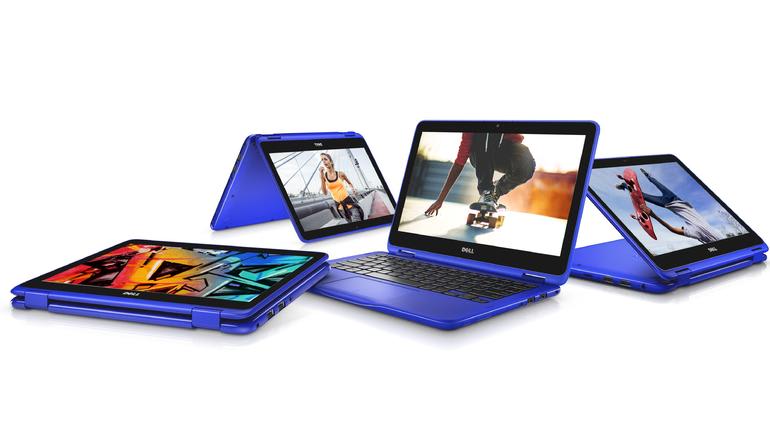 The Dell Inspiron 11 3000 2-in-1 series comes in two colors- Bali blue and Tango Red with 6th gen Intel Core m3 processors. The 11.6-inch display with a resolution of 1366 X 768 pixels along with 4GB RAM. The battery life of over 8 hours and offers 500GB of storage.
Dell Inspiron 5000 Specifications
The 13-inch and 15-inch Dell inspiron 5000 2-in-1 series comes with 6th gen Intel Core i7 processors, 8GB of DDR4 RAM, and offers 1TB HDD of storage and have full HD diaplay. This series offer 9 hours of battery life and comes with an infrared camera.