Despite its default browser opera launched a new browser this week, Opera Neon. According to Opera this browser gives the glance of future in Internet browsing.
Opera Neon is experimental desktop browser developed by opera, which is now owned by a consortium of Chinese companies. Currently this is available free for Windows and Mac users. Even if you are Chrome, Firefox or safari fan Opera Neon worth a try . For whats its worth I think this is another leap forward in the direction of innovation and future.
Features:
There are plenty of new and innovative features provided by opera neon.
Background: First thing you notice when you open Opera Neon is that your desktop wallpaper is your browser's background.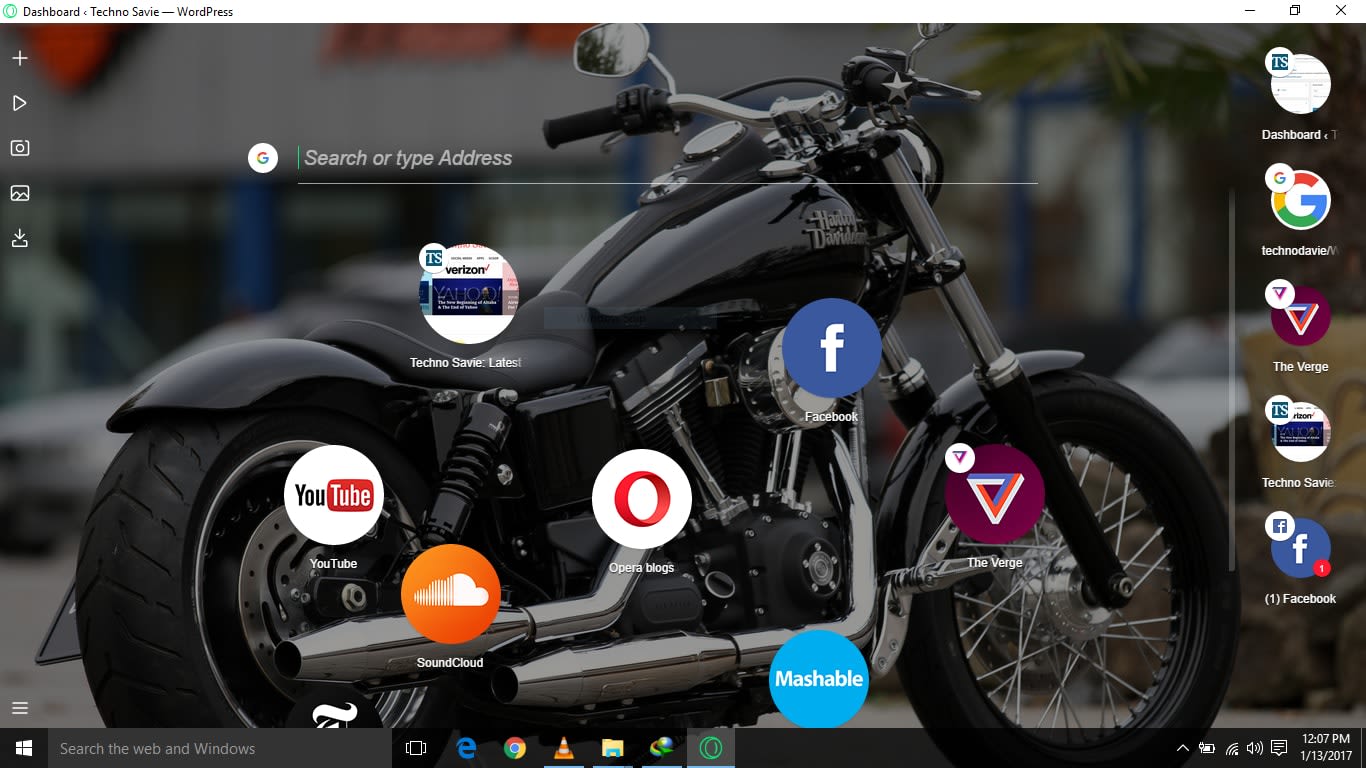 Split Screen: This features allow users to browse two websites side by side, which is very useful when you can also control media playback with minimal effort. This allows you to listen to music in the background, or watch a video while still browsing.
Tabs and Shortcut: These are presented as circular bubbles. And the task bar is removed from the equation, with basic controls shunted to the sidebar.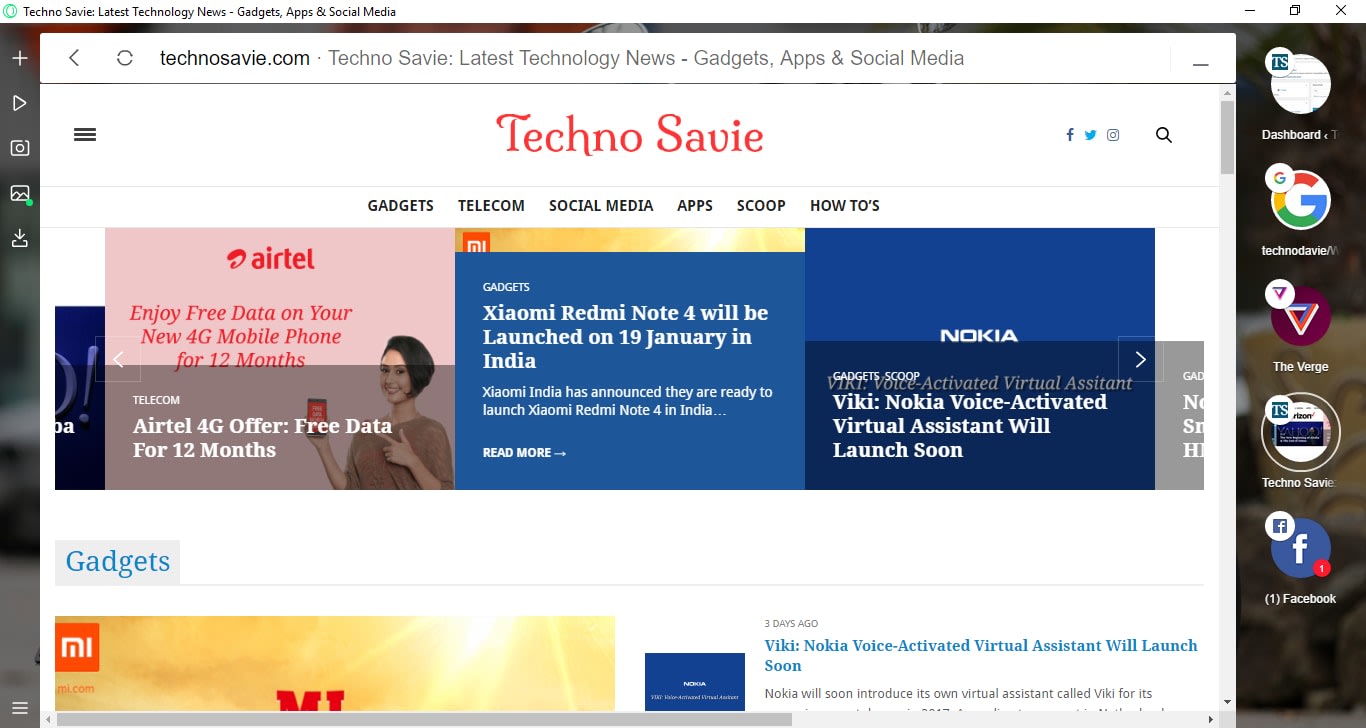 Verdict:
Frankly speaking I am big Chrome fan and its very difficult for me to switch browsers. But when I started using Neon, its become quite additive when you started to discover what it gives. But you have to understand one thing its in starting phase and one big thing missing in this browser is extensions. So if you using lots of browser extensions then you have hard time adjusting with neon.
There's a lot more to discover too, but to be honest, nothing we say here will compare to actually trying Opera Neon for yourself. So we highly recommend you take it for a test drive to get a proper feel for what Opera is trying to achieve with Neon.