Vodafone India Ltd., India's second-largest mobile phone services company, has renewed its technology outsourcing contract with International Business Machines Corp. (IBM) to manage Information Technology (IT) services support for its infrastructure and applications.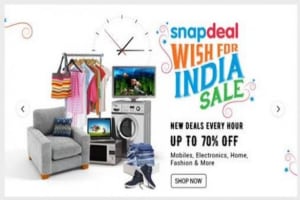 As per the contract, IBM will support Vodafone India in virtualization of its operations and enable it to migrate to the hybrid cloud architecture, while helping the telecom operator consolidate its data centres across India. IBM will also support Vodafone India's speed-to-market and improve the efficiency of its network and IT operations.
The benefits of this new partnership includes enhanced customer experience, cost optimization, scalability of IT infrastructure and overall improvement in efficiency of network operations.
The deal is for 5 years and allows for extensions and additions that may be built over time.
What does Hybrid cloud mean?
Hybrid cloud is a cloud computing environment, which utilizes both public cloud services and private cloud infrastructure in a network where data moves between the two.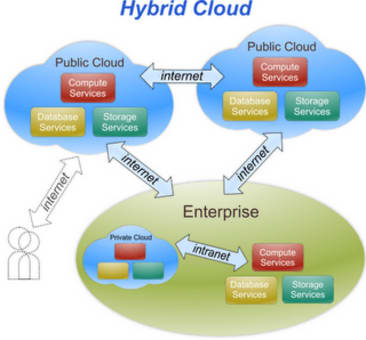 A public cloud is a type of cloud computing model, in which a service provider makes resources, such as applications and storage, available to the general public over the Internet. The public cloud services may be free or offered on a pay-per-usage model. For example, if we use web based email such as Gmail, or file storage and backup services such as Dropbox, we are using services based on public cloud.
A private cloud (also called as internal cloud or corporate cloud) is a type of cloud computing that provides the same basic benefits of public cloud, including scalability and self-service, but through a proprietary architecture. Unlike public clouds, which deliver services to multiple organizations, a private cloud is dedicated to a single organization.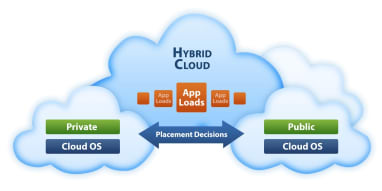 Thus, an organizati on maximizes their efficiencies by employing public cloud services for all non-sensitive operations and relay on a private cloud where they require it and ensure that all of their platforms are faultlessly integrated.
Vodafone India
The headquarters is at Mumbai, Maharashtra.
It offers both prepaid and postpaid GSM cellular phone coverage throughout India and provides services on basis of 900 MHz and 1800 MHz digital GSM technology.