In spite of the negative impact of the ongoing COVID-19 pandemic crisis, Apple Inc. seems to be fully chargeable. Apple Hi Speed October Special Event is telling the story of its business.
Apple Hi Speed event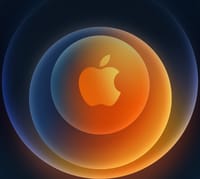 On 13th October 2020, Apple launched the new wireless charger MagSafe, HomePod mini, and much-awaited smartphones – iPhone 12 & its Mini model and Pro Models (iPhone 12 Pro & Pro Max). Let's illustrate the excerpts of the Apple Hi Speed event starting from the launch of 2020's 5G-enabled iPhone 12 series.
5G for iPhone
Hey! Good news guys. Apple has started a new era for iPhones by introducing 5G networks in it. You will surprisingly experience a new level of performance for downloads & upload higher quality video streaming and more responsive gaming.
Tom Cook said:
5G networks to iPhones are more advanced with lower network congestion and it will bring real-time interactivity and much more.
You can get higher network speeds even in densely populated areas. And 5G even helps protect your privacy and security since you won't need to connect to unknown unsecured public Wi-Fi.
iPhone 12 & iPhone 12 mini
5G speed.
A14 Bionic chipset.
An edge-to-edge OLED display
Ceramic shield font with 4x better drop performance.
Delivers 4G LTE at up to 2Gbps.
Aerospace-grade aluminum edges.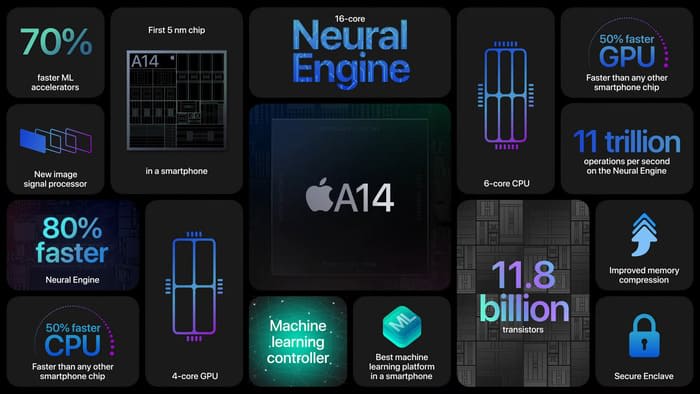 Pricing: iPhone 12 Pro & Pro Max
Apple also released its new premium 5G-enabled Pro models – iPhone 12 Pro and iPhone 12 Pro Max. Both the iPhones will be available in 128GB, 256GB, and 512GB models in Graphite, Silver, Gold, and Pacific Blue starting at ₹ 119,900 and ₹ 129,900.
Both the iPhones come with a durable surgical-grade stainless steel band and precision-built glass backplate.
Read More 👉 Apple iPhone 12 event: Mini, Pro & Pro Max Specifications, Price & Comparison
Apple HomePod Mini smart speaker
Apple.inc launched a new Siri-enabled HomePod Mini smart speaker with computation audio. The speaker delivers a 360-degree array & is powered by the Apple S5 chipset. It is just 3.3-inch tall and comes in white & space grey color variants. It also supports AirPlay 2 multi-room capabilities, so you can pair multiple speakers.
The speaker works with Apple Music, podcasts, radio stations from iHeartRadio, radio.com, and TuneIn. Available November 16 for US$99 (₹9,900).
As part of Apple's 2030 carbon-neutral pledge, HomePod mini has been made using 99% recycled rare earth elements, with the neodymium magnet in the speaker driver utilizing 100% recycled rare earth elements.
In the coming months, popular music services including Pandora and Amazon Music will also be available on the smart speakers.
Apple's MagSafe accessories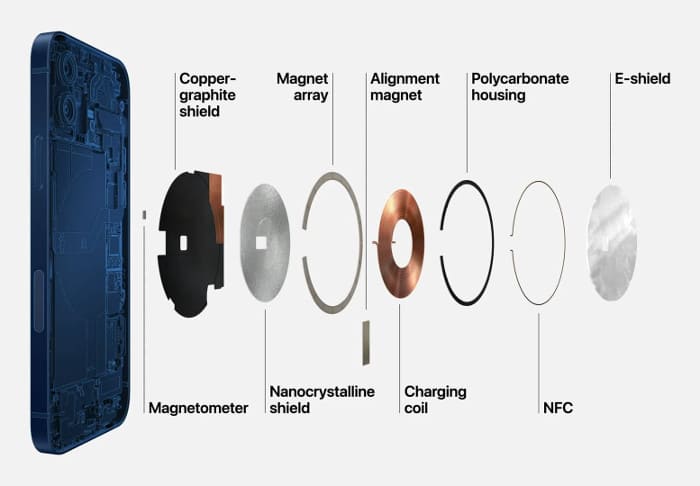 MagSafe – a new family of quick-attach accessories for all-new cases of iPhone 12 – offers high-powered wireless charging. You have to just attach any MagSafe accessory on the back of your iPhone.
What is MagSafe?

It's Apple's proprietary wireless charging technology. It uses magnetic pins to connect the charging cable with the device, & is best known as a vital accessory for the MacBook.
At the Apple Hi Speed event, The company stated that the new MagSafe wireless charger efficiently provides up to 15W of power while still accommodating existing Qi-enabled devices. Its' built-in magnets allow for effortless attachment and faster wireless charging to your iPhone.
MagSafe wallet
Available in silicone and leather. According to Apple's site,
the leather wallet is shielded so it's safe for credit cards.
That shield protects both Low Coercivity (LoCo) & High Coercivity (HiCo) cards. Hence, LoCo cards are considered things like hotel keys and gift cards while credit cards fall under HiCo.
For Apple Watch, you will get a MagSafe Duo charger that can charge both your watch and iPhone at the same time. Even, third-party accessories will be available too.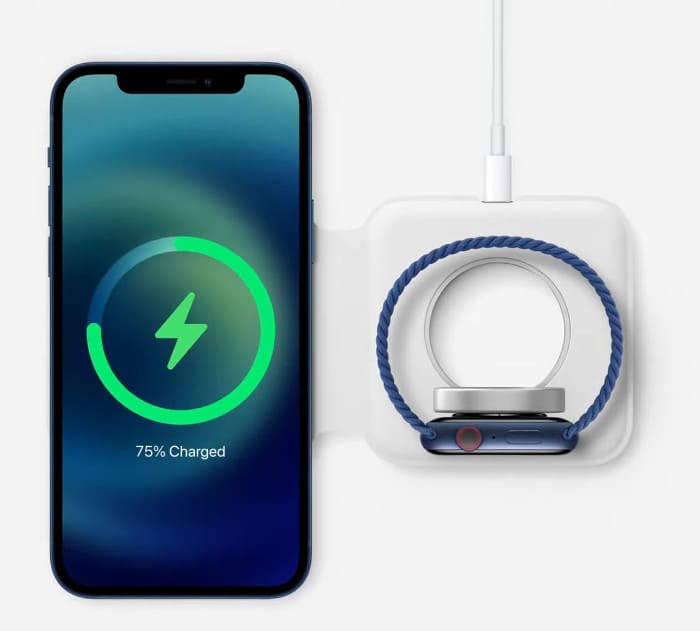 In India, the MagSafe wireless charger costs ₹ 4,500. Whereas the silicone (& clear) cases and the leather card case cost ₹ 4,900 and ₹ 5,900, respectively.
All the new iPhone 12 series models with MagSafe technology are compatible with new silicone, leather, and clear cases that easily snap onto the back of the iPhone, and a leather wallet.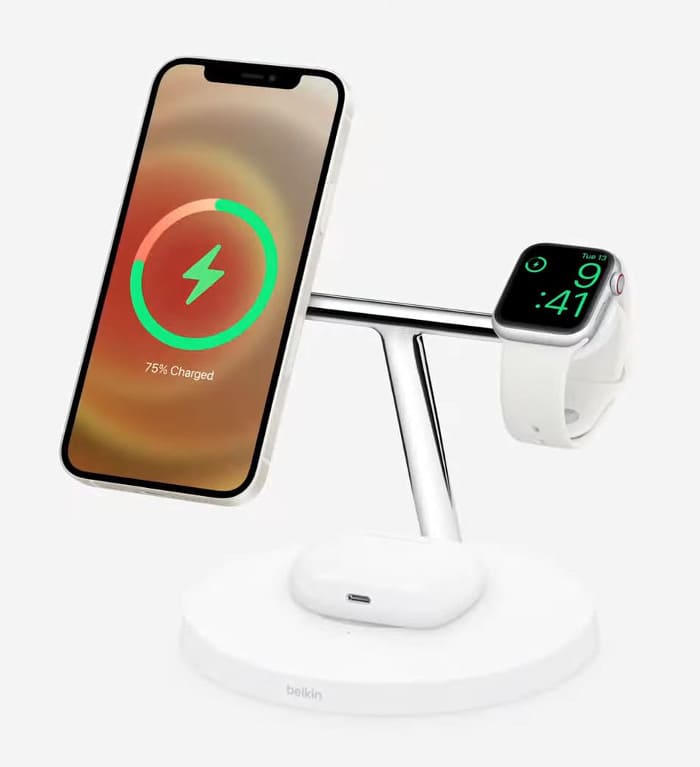 2020 Apple's Special Events
Remarkably, the Cupertino-based tech giant launched its first online store in India on September 23. The move will be helpful for customers in India to directly buy the full range of Apple products, and they will also get expert advice and support from Apple Specialists.
If we talk about Apple's 'Hi Speed' October Special Event, or virtual 'Time Flies' September event, then we can visualize that the Cupertino-based tech giant is continuously utilizing its valuable time either by announcing or launching or updating its products & technologies. Let's take a quick review of these previous events:
Time Flies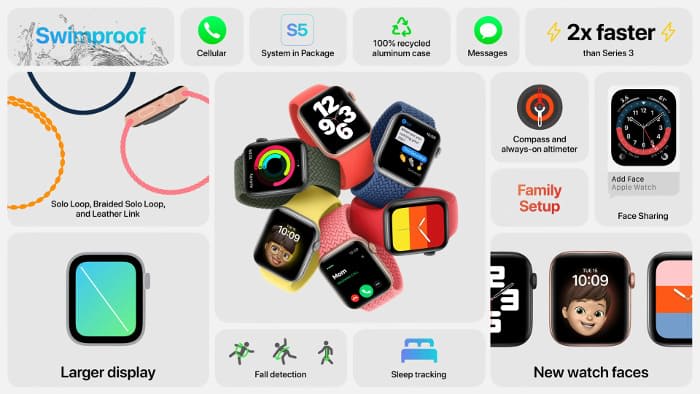 During the virtual Time Flies Special Event in September, the tech giant announced Apple One (a subscription-based suite of in-house apps). One can access all the subscriptions across Apple (Music, Fitness+, Arcade, etc) for a single fixed price. Besides Apple One, the company also launched:
Fitness+ (an in-house fitness service with 10 workout routines — yoga, strength, rowing, mindful cool-downs),
Apple Watch Series 6 with a red sensor along with Blood Oxygen (SPO2) measurement systems,
Apple Watch SE,
an iPad Air with A14 Bionic and 5-nanometre chip,
and new iPad (8th Generation) with the A12 Bionic Chip with iPad OS 14, 10.2-inch Retina Display.
Dub Dub
In June 2020, Apple hosted its first-ever virtual conference WWDC (Worldwide Developer Conference, lovingly called Dub Dub). Big announcements of the moment for tech lovers are as follows:
Apple Silicon chips – a new family of chips to power its future Macs.
New operating systems: OS/iPadOS 14, macOS Big Sur, watchOS 7, tvOS 14,
and AirPods software updates
March Event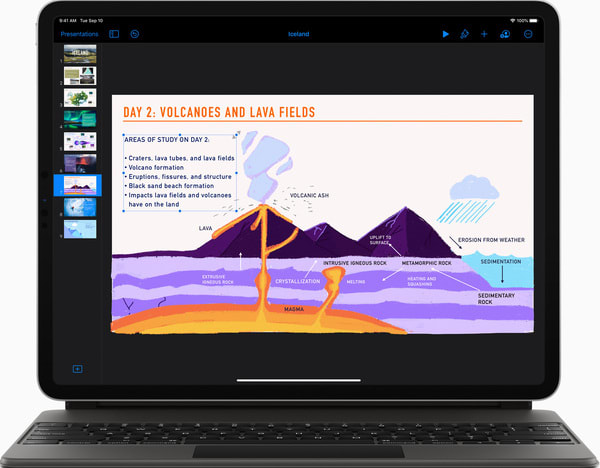 In March 2020, Apple officially unveiled the new iPad Pro models (11 & 12.9-inch) with Magic Keyboard and Trackpad support. Besides these models, the tech giant also:
Updated its MacBook Air (consumer laptop) & Mac mini.
Introduced Apple Pencil4 (2nd Gen) & an updated Smart Keyboard Folio 5,
Launched the iPhone SE (2nd Gen), and many more.
To get all the latest tech news, like us on facebook and follow us on twitter, instagram & LinkedIn.