Is creativity striking in your heart? Have a desire to learn the basics of photography or keen to follow your passion for music? Then, your wait is over! the digital version of Today at Apple programme now live in India with free virtual music 🎵 sessions and digital photography 📸 classes. You can join these free educational sessions right from your home and learn how to take better photos and create music on your iPhone, iPad, and Mac.
Apple India's Today at Apple @ Home: Illuminating Creativity Series has started from 17th October 2020 & will continue till 29th November 2020 from 7.00 pm to 8.00 pm.
"Learning gives creativity,
Creativity leads to thinking,
Thinking leads to knowledge,
Knowledge makes you great."

–  Dr. A. P. J. Abdul Kalam (India's Missile Man & Former President)
Today at Apple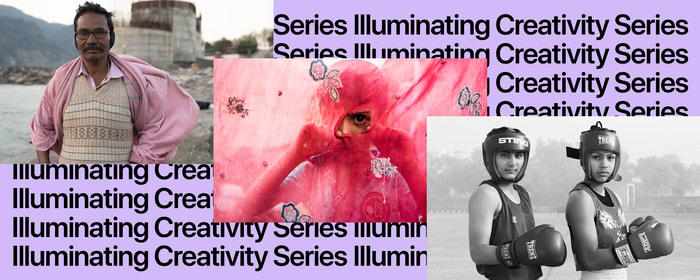 After introducing the iPhone 12 series & launching its official Apple Store online, it's Apple's classic timing to enter into the Indian market. Apple Inc. is offering topics ranging from photo and video to music, coding, art, design, and more.
Purpose: To bridge the cultural gap among the company & customers with many well-known artists, photographers & musicians.
Best part of ICS: You will not have to give a single penny to attend these online sessions which will be hosted by Apple's Creative Pros (notable Indian photographers, artists, and musicians).
How to join Illuminating Creativity Series?
Apple users can register for each of these sessions for free, starting from October 17. You have to visit Today at Apple website and select the location.
Sign Up at https://apple.co/illuminatingcreativity and enter your name and email id to register for the workshop.
You will need a computer, laptop, mobile, or tablet device; a stable internet connection; and the free Cisco Webex Meetings app.
If you're under 18, your parent or legal guardian can register for you.
Read More 👉 Apple Hi Speed 2020 October Special Event: HomePod Mini & MagSafe
Photography Sessions 📸
There will be five photography sessions (are also dubbed as Photo Lab🤳) that will be led by Indian photographers such as Siddhartha Joshi, Avani Rai, Anurag Banerjee, Prarthna Singh and Hashim Badani.
The photography workshops will help you understand portrait photography, explore documentary photography, and help you capture and edit photos on your iPhones.
Date-wise Events with Indian Photographers
| Date | Photo Skills |
| --- | --- |
| October 22 | Siddhartha Joshi (a passionate storyteller) will show portrait projects, which he has taken while traveling across India. You'll get professional photo tips, and learn how he uses iPhone, DSLR, and mirrorless 🪞 cameras 📸. |
| October 27 | You will discover how to capture memorable photographic moments with Filmmaker and photographer 📽️ Avani Rai. She will share some of her favourite images and reveal how she selects the right instant to shoot a scene. |
| October 29 | Anurag Banerjee will host an event on non-fiction photography speaking about how great non-fiction photography 🧟 combines universal narratives with individual experience. |
| November 3 | You'll discover how photography can portray under-represented communities and challenge conventions with photographer Prarthna Singh. She has been commissioned by The New York Times and the FT, and clients including Nike and Uniqlo. |
| November 5 | You will learn how pictures can tell rich stories with editorial photographer Hashim Badani. He will give a session on photographic narrative and will share how he plans his projects, balancing deep research with creative improvisation and shaping them into storylines. |
Music Sessions 🎼
The music sessions will include primers on creating music by using GarageBand on November 8 & 10.
Recommended for beginners. You will learn how to start a song in GarageBand using Live Loops in a 60-minute session.
To take part, you'll need an iPhone or iPad with the GarageBand app downloaded, which is available free from the App Store.
Apple notes:
You'll explore the latest camera features to compose a great shot, experiment with focus and exposure, and use advanced lighting settings to capture some dramatic moments. Have your iPhone ready for this virtual session.
Apple Store Online
Officially on September 23rd, the first-ever Apple online store launched in India that offers a full range of products — iPhones, iPads, Macs, accessories — to support directly to customers across the country. The new online store promises to provide customers with the same premium experience found in Apple Store locations globally.
With financing options and an available trade-in program, the Apple Store online offers a range of affordability options and payment methods – a credit card with equated monthly installments (EMIs), debit card, RuPay, Unified Payments Interface (UPI), net-banking, credit card, and/or Cash on Delivery (CoD).
Note: Cash on Delivery (CoD) will not be immediately launched due to the ongoing COVID-19 pandemic crisis.
Prior to this, customers who wished to buy an Apple product online were directed to a page of authorized third-party reseller stores in their area.
To get all the latest tech news, like us on facebook and follow us on twitter, instagram & LinkedIn.