Lot's of confusion in public domain – why demand for Made in India App Store is rolling here & there, when we have the best App Stores (Google & Apple) of the world.
Is it possible that India is capable to create a reliable new app store to challenge the tech giants?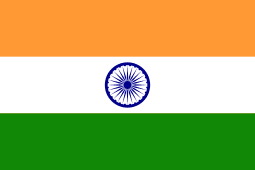 So, let's figure out issues associated with the effect of news & explore:
Do You Know? Google acquired Android Inc. in 2005.
Is "Made in India App Store" coming soon?
According to the exclusive sources, the Government of India (GoI) is planning to launch its own Indian app store as an alternative to tech giants – Apple and Google platforms. It will be the next step in becoming truly Aatmanirbhar Bharat in the field of app ecosystem.
If it comes true then it will be the welcome move for Indian startups and entrepreneurs because the proposed app store will not charge 30% gatekeeping fee like Google and Apple.
Existing Options vs Reality: As per sources, C-DAC is building India's alternative to the Google Play Store. The app store is being built under the Aatmanirbhar App Scheme. Government's existing Mobile Seva Appstore is also the one of the options for this purpose.
But if you go deep in this story then you will see none other than Paytm! The story which began by Google's temporary removal of Paytm app will reach its climax by Paytm only.
Take a deep breath & read carefully that why Indians are searching alternatives of Google Play Store.
Read More 👉 How Paytm Mini App Store differs from Play Store?
Do Android & iOS have reach?
Neither I nor you but, figures tell the tale of Play Store (27,00,000+ apps) & App Store (18,20,000+ apps) reach in the public domain because of their all kinds of reliable applications for Android & iOS such as educational, health, games, music, chatting-messaging, utilities, online-dictionaries, etc.
Besides providing applications, the territory of both the stores follow strict private policies for years to:
Protect an individual's cyber integrity
Prevent the spread of malware
Take special care with intellectual property
Restrict contents related to pornography
Prohibit illegal bets and activities of any kind
Not manipulate users opinions
Ban abusive advertising techniques.
These are some of the policies that create tension among app stores and developers. When developers cross these red lines (while publishing their applications), they are dropped by stores.
Do Play Store & App Store are shakeable?
Both tech giants have spent years in earning today's goodwill in the global internet market. They earned trustable position among users & developers by framing security protocols, distribution policies and other service agreements timely.
Hence, it's not an easy task to shake the grounds of trustable tech giants & even users also, without hindering the user experience.
Read More Google Drive Trash Update: Automatically remove files after 30 days
Why controversy: Google vs Indian app ecosystem?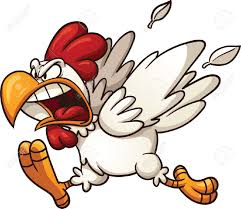 Due to a conflict of interest in the internet domain, the controversy is growing day by day. Hence, the debate has come in limelight due to the following causes:
Matter 1: Sudden removal of some of the Indian apps (such as Paytm) from Play store.
Matter 2: Google's new payment policy.
American search engine Google is the basic platform for apps in India via its Play Store, and also a player in the app ecosystem.
Matter 1: Sudden Removal of apps pushed the demand
The outbreak of debate begin when Google suddenly dropped Paytm from its Play Store for alleged violation of its policy banning gambling apps on 18th September 2020. Though, after 4 hrs drama, the app was back on the Play Store.
Google has reportedly also called out Zomato, Swiggy & Doosra for violating its policies.
Note: Doosra is an app i.e. designed to deal with spam calls by offering a virtual mobile number.
What's new in Google Payment Policy?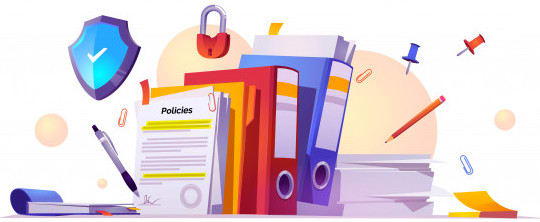 Update: Due to amid pressure, Google has postponed the implementation of the new Google Play Billing Policy in India to April 2022.
Before the above update, Google announced its new payments policy (that forced Indian app developers to pay a 30% commission on in-app purchases), starting from 20th January 2021.
The policy included education, dating & fitness to use google billing (which means 30% gatekeeper's tax to Google). Also, they have clearly laid out a policy for not promoting off-app billing of any paid feature.
Hence, many Indian app developers have jointly put a demand for the Made-in India App store as an alternative to Google Play Store.
Google's statement
Apps that choose to sell digital content through its Play Store have to use the Google Play billing system and pay a percentage of the in-app purchase as a fee.
This would mean that any app that offers in-app purchase of digital goods like unlocking additional features or buying tokens to power up a game character or paying for songs, etc., will be required to use Google Play's billing system and Google charges a 30% cut of the payment made within the app.
Read More Google Meet free unlimited video calling extended to 31st March 2021
Why Android is popular in India?
BIG QUESTION: Is Google too powerful for the Indian app ecosystem? Let's explore answer:
India is the BIG market of Free and Open source Android OS that makes it heavily dependent on Alphabet-owned Google.
Our country has approx 500 million smartphone users, out of which 90.67% use Google's Android OS because of the following reasons:
Platform Independent: Supports all platforms such as Windows, Linux, and Mac.
Open Source: Anyone can download and are free to modify and that increases the number of App developers' day-by-day.
Third-party app store: Android has the maximum number of free Apps in its play store. It also allows using a third-party app store other than Google Play Store to download apps.
Fast Charging Capability: OS offers fast charging and supports wireless charging capabilities. (Note: Same adapter can be used for any kind of Android phone).
Fast downloading speeds.
Final Words
To lure mango people & developers, the new proposed "Made in India App Store" has to offer something unique & innovative, something that Apple and Google don't. And, being Indian doesn't count as a feature.
These app stores have value because they're unique. The idea of a new app store isn't uncommon.
For all the latest tech news, like us on facebook and follow us on twitter.