After the launch of Paytm Mini App Store, the war b/w Google vs Paytm is getting excited like IPL games.
Other than Google Play Store, our young Indian app developers will now have an option to showcase their innovative products & services to India's largest online audience on Paytm platform.
Here, you will get answers for your Queries
Paytm Mini App Store: Features, Offers & Pricing
Paytm's Mini App Store is a web-based service (not an actual app store) within the Paytm app. Here, app developers can create their web applications (that gives users an app-like experience without download any application) and can be integrated with Paytm.
What's the purpose to launch Android Mini App Store?
To end Google's monopoly in the field of app ecosystem & to create an Atmanirbhar Bharat App Ecosystem.
Mini-App Store: Smart Features
For Indian App Developers
Use your existing mobile website or web app to integrate with Paytm's Mini App Store Platform with minimal effort.
Send push notifications through the Paytm App to keep users posted about new products and services as well as the order status.
Use Paytm's intelligent user profile engine to target the right set of users.
Partner with Paytm to run attractive cashback offers for your users through its Promo engine.
For Indian Users
Paytm Homepage Search: You can directly search your interested brand name such as Costa Coffee on Paytm.
Shareable Mini App: You can share your favorite Mini App directly with friends & family via any messaging app.
Mini-App Store: Other Features
As there is no need to download any application via Paytm Mini App Store, this unique feature would help users in saving their mobile data and phone memory.
Offers: Direct access to discover, browse, and play without downloading or installing separate apps.
At the time of the launch, more than 300 mini-apps (app-based service providers) joined the Paytm mini app store. The list of these apps includes big names such as Decathalon, Ola, Park+, Rapido, NetMeds, 1MG, Domino's Pizza, FreshMenu, NoBroker, etc.
---
Narendra Yadav, Vice President of Paytm, said
Any developer needs two things – distribution and payment – and we are offering both, including the entire distribution of Paytm at zero percent fee along with payments for free.
Read More 👉 Estonia vs India: Free Internet plus Zero Cyber Crime:
Mini-Apps: Features
These Mini Apps are not full-fledged apps but web apps (PWA).
They are basically websites that act like native apps & can be set up by using HTML and JavaScript. This will help users save their data and memory.
Two developers can complete the integration of the web app within just two weeks.
Is Mini App Store available on iOS? No, Paytm's app store is only available on the Android version of the app.
Mini App Store Pricing
Paytm will provide listing & distribution of these mini-apps within its app without any charges.
Payment Options: Indian app developers will be able to give a choice of Paytm Wallet, Paytm Payments Bank, UPI, net-banking and Cards to their users.
But, Paytm Android Mini App Store will levy a 2% charge for other instruments like credit cards, please check the image given below :
After reading the above facts & figures, we have explored many questions such as: How Paytm version differs from Play Store? Is it fair to call Paytm Mini App Store as an app store?, and What are the features of Mini App Store?
How to access Mini App Store?
Open your Paytm app & go to Menu Bar.
On the Home page, tap on Show More (This will give you access to the apps, which have been divided as per the category.)
Choose Mini App Store from the pop-up menu.
Mini App store will appear on the screen.
Now, you can access any existing app in the app store & use it.
The portal allows direct access to users to explore, use, and make payments through the apps, without any additional downloads or installs.
Google's U-Turn: 30% War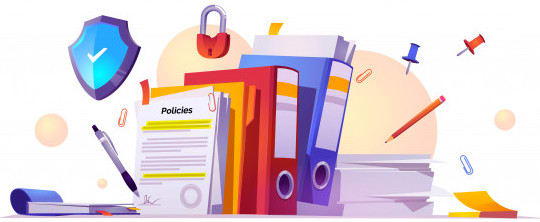 Google's Play Store is a platform for thousands of apps. Here, you have an option to download those apps you want on your Android smartphones.
Due to amid pressure, Google has postponed the implementation of the new Google Play Billing Policy (that will force some developers to pay a 30% commission on in-app purchases) in India to April 2022.
Google's new Payment Policy: Any app that offers in-app purchase of digital goods like unlocking additional features or buying tokens to power up a game character or paying for songs, etc., will be required to use Google Play's billing system and Google charges a 30% cut of the payment made within the app.
Now, you can judge more on the catfight b/w Google & Indian app developers through the link 👉 Mystery behind Made in India App Store.
My Words
We all have to follow the wait & watch theory to react to the battle of interests & claims of these big giants.
Here, Paytm's bold step can be seen as an act of revenge after it was clean bowled by Google's googly for violating Play Store policies on gambling.
Hence, it will be interesting to watch how Google reacts to Paytm's bouncer. Till then, enjoy freebies!
For all the latest tech news, like us on facebook and follow us on twitter.