Good news for Android users in India! Google Play recharge codes would be made available through Paytm and you can recharge your Google Play accounts between 100–1500 at a single go on Paytm Wallet. The US-based electronic payment service "Euronet Worldwide" will power and process these transactions.
How To Recharge Google Play Accounts on Paytm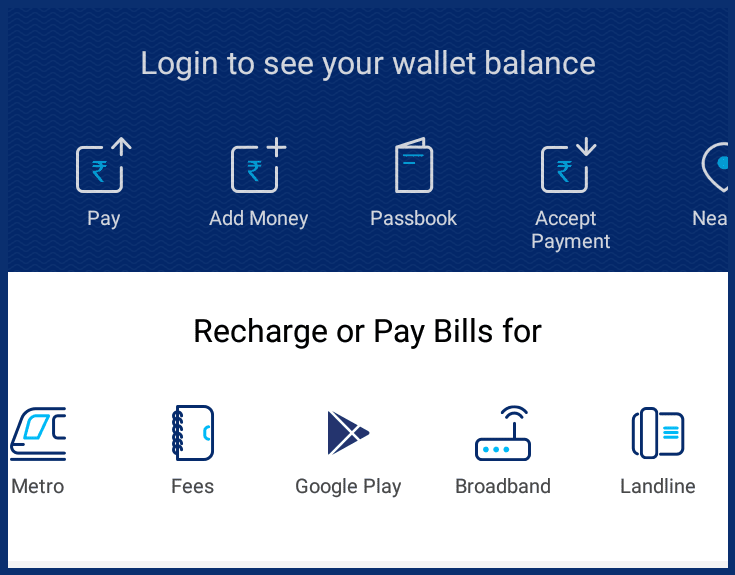 Tap on Google Play in the Paytm App home screen.
Enter the amount you want to add.
Once you pay you would receive your Google Play Recharge Code on your registered mobile number.
Open the Google Play Store app and tap on the icon on the upper-right corner of the screen.
Tap on Redeem.
Enter your Google Play Recharge Code.
Confirm your account.
Payment Success.
Latest Updates Related to Paytm
Paytm Payments Bank Wallet: Your Paytm Wallet will soon be transferred to the newly incorporated Payments Bank automatically. It will soon bring additional benefits such as a bank account, cheque book and a debit card and you will also earn interest on the money available in your account. There will be no fee for this transfer. To read more, please click Paytm Public Notice Related To Paytm Payments Bank.
Updated Paytm Wallet: There are new features in the latest Paytm app update for fast and more secure cashless transactions viz. Finger print scanner, "Add Money" is now in single-screen, self-declared Paytm merchants can now accept up to 50,000, etc. To read more, please click Latest Updated Paytm For Secure Cashless Transactions.
Check this to know in depth about how to use Paytm Wallet.
Shankar Nath, Senior Vice President Paytm, said
"By enabling users on our platform to purchase a Google Play recharge code through a simple one-click process, we would help our Android users to seamlessly recharge their Google Play accounts to enjoy the paid content, apps and games on the Google Play Store."