After Jio Summer Surprise Offer rollback by Reliance Jio following TRAI's order, Reliance Jio's new Jio Dhan Dhana Dhan offer is waiting for us. Through this new blockbuster offer, the existing Jio prime members will get 3 months of unlimited data benefits at 309 or 509.
The offer is also for new SIM and non-Jio Prime customers. Though, they can avail the benefits of 309 and 509 plans at 408 ( 309 + 99) and Rs 608 ( 509 + 99) respectively. This includes 99 fee for Prime membership. Therefore, Reliance Jio clearly wants all its customers to upgrade to Jio Prime membership before they can take advantage of Jio Dhan Dhana Dhan offer.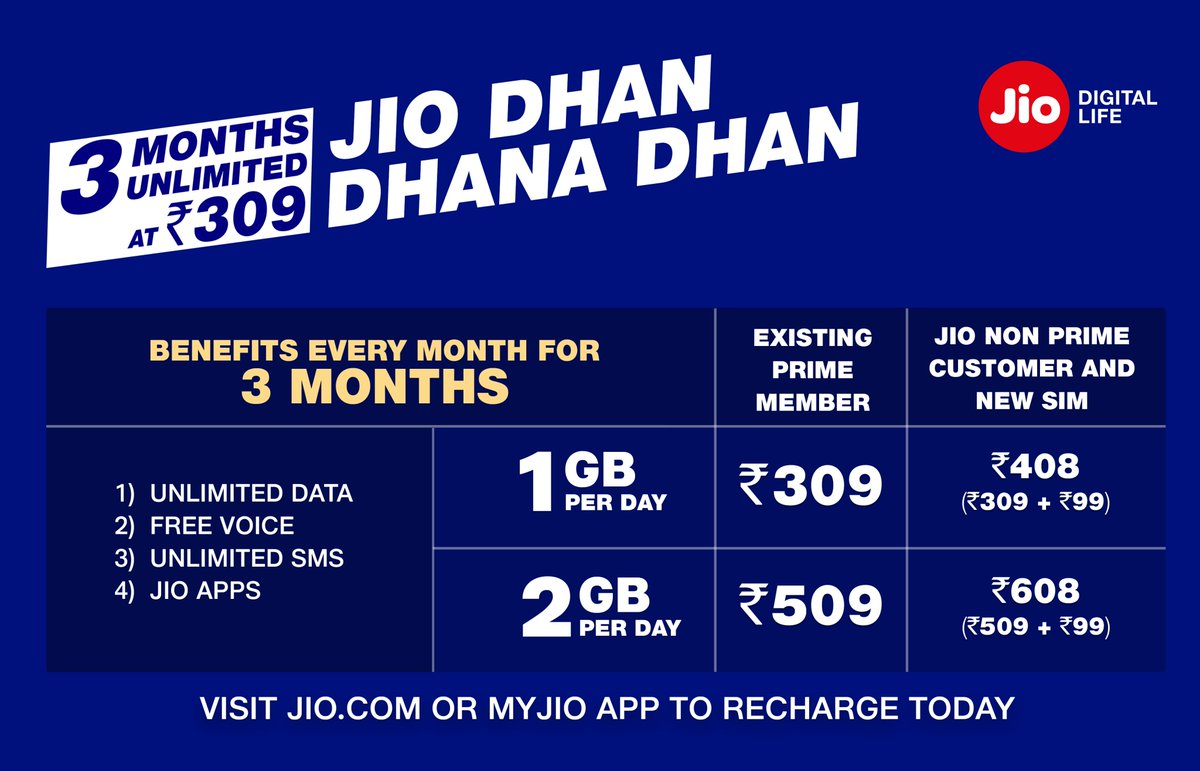 The Jio Dhan Dhana Dhan offer includes unlimited data, free voice calls, unlimited SMS and access to Jio apps.
The deadline of Reliance Jio Prime Membership deadline is April 15, 2017. This means, users will have to sign-up for Jio Prime, enrollment fees for which is 99, before April 15 and then recharge with either 309 or 509 to avail benefits of Jio's 'Dhan Dhana Dhan' plans.