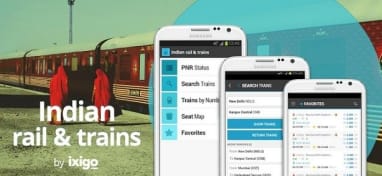 Ixigo, India's leading travel search marketplace, has become the India's 2nd most downloaded  train information app after IRCTC by exceeding 9 million downloads with 2 million monthly active users and 4 lakh daily  users across more than 200 towns in India.
How much information related to trains we can collect through  the app?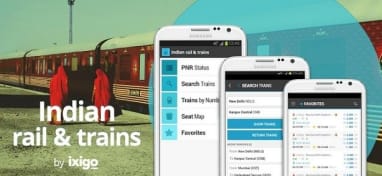 The app covers all major trains in India viz. Shatabdi Express, Rajdhani, Duronto Express, Garib Rath, Jan Shatabdi, Inter-city, Superfast Trains as well as local MEMU / EMU trains and suburban trains. Beside this, one can also get information on local trains and metros such as  Delhi Metro, Mumbai Local Trains, Kolkata Metro, Pune Locals, Hyderabad Local Trains and Chennai Local Trains.
The app is available on the Google Play Store and is rated 4.3.
How helpful the Ixigo train app for Indian citizens?
By this app, one can check the exact information about the trains in India such as live train running status, coach position and platform numbers. It also offers smart technology and data driven features such as a highly-accurate PNR prediction, station alarms, auto-magical PNR updates and much more.
What's new in this app?
Ixigo has recently launched an app discovery platform in the trains app that lets brands reach out to train travellers contextually and helps them discover apps and deals relevant to them, with advertisers across e-commerce, hyperlocal services, online travel and food-delivery.
The ixigo trains app also allows its users to choose the option of booking intercity ride-sharing with XYZ Car if trains for a certain destination are unavailable or if tickets are on the waiting list. Users can also use ixigo to book cabs, with first-time riders getting Rs.150 off on Uber.
What's future vision of this app?
The ixigo trains app will soon add regional language support to make it more convenient for users to explore the best travel options to suit their requirements.