The Reliance JioFi is a portable broadband device, which allows multiple users and mobile devices to access Jio's 4G high-speed internet connectivity and create a personal Wi-Fi hotspot.
The LYF -powered JioFi device can connect a minimum of 10 devices + 1 USB connection, with some models having the ability to support many more connections.
In other words, JioFi device is a very simple way of getting connected online. It will acts as a bridge between the 4G network and a local Wi-Fi network.
It is available at Reliance Digital and Xpress Mini stores across India.
Price: Rs. 1,999
Specifications of Reliance JioFi
Model
Reliance JioFi
Display
Color: Black
Weigh: only 200+ gram
Dimensions: 85 x 55 x 16 mm
(have Mini – SIM card & Micro-SIM card Interface and Micro-USB port interface)
Battery
Capacity: 2300 mAh
The device charges up within an hour and the LED indicator on the device give us an idea of the battery levels
Storage
RAM:2GB
ROM: 4GB
(supports micro SD card upto 32 GB)
Connectivity
Wi-Fi: Yes
(connect upto 31 devices)
Standard Compliance
WAN: LTE (2300/1800/850MHz)
WLAN: IEEE 802.11b/g/n 2.4G only
Facility
Creates your own hotspot, Enjoy HD voice calls, video calls and rich messaging on your 2G / 3G phone via JioJoin app
Reliance ka dhamaka offer- Free unlimited 4G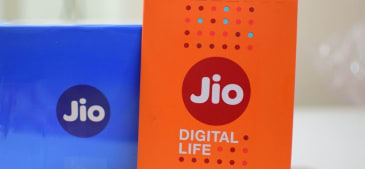 Reliance Jio has officially launched its full-fledged 4G services in India. With this, Jio services will be open to all smartphone brands, which were not under its umbrella earlier.
Reliance Jio SIM card comes with the Preview offer  which gives users an access to free unlimited 4G data for the first three months.  Though, users will have to pay for Jio services from January 1, 2017.
Apart from this, the Reliance Industries Limited (RIL) company has started the Welcome Offer on September 5, 2016, which include other benefits such as free voice calling (both local and STD) and no roaming charges for Jio customers forever. Also, Jio customers will be able to access Jio premium apps like JioChat, JioMusic, MyJio, JioMoney etc for free.
Download MyJio app to avail Free Welcome Offer
Connection between Reliance JioFi and Jio 4G offer
With the purchase of a Reliance JioFi device, we are eligible for Jio Preview Offer. Jio Preview Offer is an exclusive preview of Jio 4G services.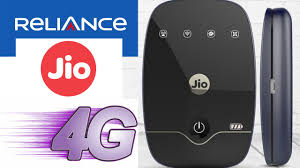 As a part of the Offer, we will get unlimited high-speed data, HD voice, SMS services, along with a host of premium apps like JioTV, JioCinema, JioMusic, JioMags, JioXpressNews, JioDrive, JioSecurity and JioMoney.
These benefits are valid for a period of 90 days from the activation of the Jio SIM. As per our requirement, we can also select Prepaid or Postpaid SIM.
The JioFi device is available at Reliance Digital and Xpress Mini stores across India.
The JioFi service is free to use till December 31, 2016.