Google's paid offering G Suite has been rebranded as Google Workspace in an attempt to merge its productivity apps into a single, unified place.
Besides G Suite Workspace, Google has also introduced new stylish logos for all its productivity apps & brand new pricing.
The tech giant also revealed many upcoming features for its newly rebranded Workspace. Let's discuss them illustratively.
Google Workspace
It's a new deeply integrated experience for users because Google Workspace has brought together core tools like chat, email, voice, and video calling into a single, unified place.
The above-said features will be available to business customers to connect with their customers and partners.
Later on, it will be expanded to consumers in which they can set up various things viz. neighborhood group, manage a family budget, or plan a celebration – using integrated tools (or apps).
Tools: Gmail, Chat, Calendar, Meet, Drive, Docs, Sheets, Slides, Forms, Sites, Cloud Search, Currents, Keep, Apps Script.
Purpose: To help users create, communicate, and collaborate more efficiently.
Google's Paid Offering
Google has slightly changed its pricing tiers to provide more tailored offerings. Google Workspace plans start as low as
Business Starter
Business Standard
Business Plus
₹ 125
/ user / month
₹ 672
/ user / month
₹ 1260
/ user / month
Visit every plan & pricing at the official website of workplace.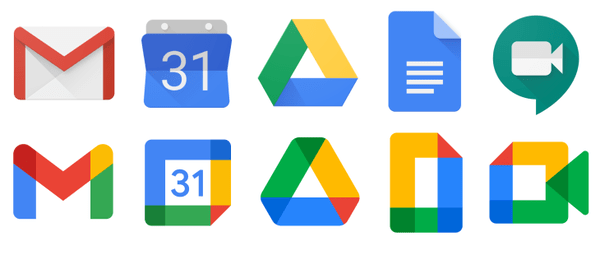 Coming Soon 📝
Future Aspect: Google apps will get new four-color icons in the coming weeks.
Google Chat
You'll be able to dynamically create and collaborate on a document with guests in a Chat room.
Through this update, business users can easily share content and directly work together with those who are outside their organization, and ensure that everyone has access and visibility to the same information.
Docs, Sheets, and Slides
Preview: You can preview linked files in Docs, Sheets and Slides without having to open them in a new tab.
Smart Chip: Whenever you @mention somebody in your document, a smart chip will show contact details, and suggest actions such as add that person to Contacts or reach out via chat, email, or video.
Meet picture-in-picture: After taking practical experience in Gmail & Google Chat, the feature will soon expand to Docs, Sheets, and Slides. Here, you can see and hear the people you're working with.
Google Workspace: Upcoming Security & Privacy Features 🛡️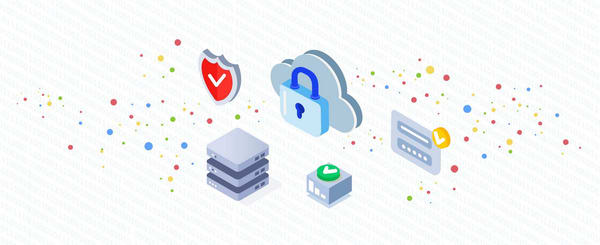 I am presenting here some of the upcoming features of Workspace that will create safer and more flexible workspaces. They are related to safe communication and give admins increased visibility and control for their organizations.
Google Meet 🫂
For Users: You will be able to stop vulgar users before disrupting your meetings. Even, Google Meet will automatically detect abusive display names or codes, and then disallow users from joining.
For Admins: You will be able to investigate any abuse your users might be seeing by showing admins audit logs of instances when users in your domain report abuse within Meet.
Read More 👉 Google Meet users enjoy the free version of unlimited video calling meetings till March 2021
Google Chat: New audit logs
New audit logs will be helpful to increase admins' visibility into matters of data security to help them make the best decisions around protection.
Admins can see logs related to Chat, Meet, Groups, Calendar, and Voice in the Google Security Center's Investigation Tool.
They can also identify potentially malicious behaviors in Chat.
Redesigned Google Vault UI
Introduces a new user interface that makes content review faster & more convenient like text filters and side panel content navigation.
Supports your organization's data retention and eDiscovery faster than before.
Redesigned rules page for Google Workspace
You'll see a redesigned rules page in the Google Workspace admin console to:
centralize rule discovery,
creation,
and management for both Google-provided and custom rules.
You will also get a compact pack for data protection, device management, reporting, and system-defined rules to consolidate security rules into a centralized experience for increased visibility and convenience.
These are some of the features of your Google Workspace security toolkit to help prevent abuse and malicious behavior, and to help admins with powerful tools that help them manage security for their organization.
To get all the latest tech news, like us on facebook and follow us on twitter, instagram & LinkedIn.