Your social networking site facebook has not only limited to social connectivity, but also get involved to resolve the natural disaster problems in India through its Disaster Maps.
For this noble cause, Facebook Inc. has rolled out Disaster Maps at its first Disaster Response Summit in India in collaboration with National Disaster Management Authority (NDMA ) and a non-profit body, SEEDS to improve disaster response and disaster management in India on November 9, 2017.
The summit was inaugurated by Mr. Kiren Rijiju , the Union Minister of State for Home Affairs.
केंद्रीय गृह राज्य मंत्री @KirenRijiju : आपदा जोखिम प्रबंधन से निपटने के लिए आपदा कम करने की रणनीति के क्षेत्रों को प्राथमिकता दी जानी चाहिए https://t.co/7o6yn0c0Sv pic.twitter.com/2gWEvRv4Sn

— पीआईबी हिंदी (@PIBHindi) November 9, 2017
Disaster Maps
This new tool
will be helpful for communities across India to recover and rebuild from natural disasters faster by sharing critical pieces of data sets with humanitarian agencies in a timely manner.
will show people's movement and concentration of FB users in the given area before and after a calamity.
is powered by facebook's technology and intensive research and will address this critical gap in data that government organizations face when responding to a crisis.
It must be noted that the traditional communication channels are often offline and can take significant time and resources to understand where help is needed. With the advent of advanced technology like social platform, disastrous conditions can be managed effectively in India.
Tools of Disaster Maps
Facebook's Disaster Maps, launched worldwide in June 2017, are based on aggregated location information that users have chosen to share on facebook. It consists of three sub-tools:
Location density maps
Movement maps and
Safety check maps
These tools have been deployed in Peru and the US. Let's take a quick analysis of these tools:
Location Density Maps
Shows where people are located before, during and after a disaster. The data is then compared with historical records such as population estimates based on satellite images.
Movement Maps
Illustrate patterns of movement between different neighborhoods or cities over a period of several hours. By understanding these patterns, NGOs and relief agencies can better predict where resources will be needed, gain insight into patterns of evacuation, or predict where traffic will be most congested.
Safety Check Maps
These maps are already a popular feature on facebook. They are based on locations where people use Safety Check to notify their friends and family that they are safe during a disaster. This information is expected to help government agencies and relief workers determine the most vulnerable localities.
That's why, we can say that this technology will be helpful for NGOs and relief agencies to get a clearer picture of where affected people are located so they can determine where resources—like food, water and medical supplies—are needed.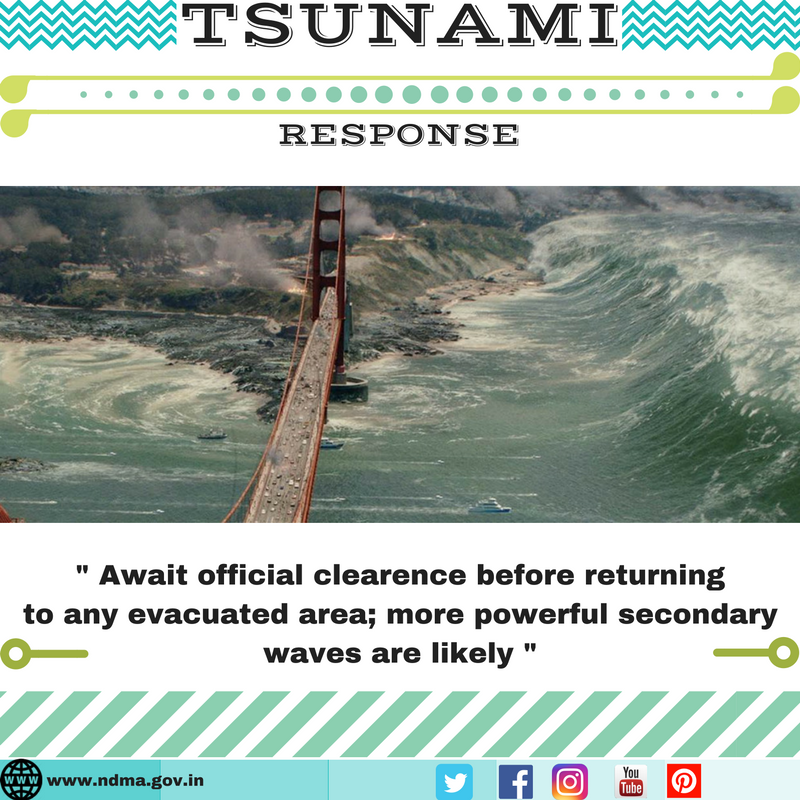 Disaster Information Volunteers
Facebook is also supporting the pilot scheme of the Aapda Samachar Karyakarta-Disaster Information Volunteers (ASK-DIV) where a network of trained volunteers provide supplementary information to inform government relief efforts through the facebook Workplace platform.
The programme, which is being executed by SEEDS (Sustainable Environment and Ecological Development Society), will establish a network of volunteers to provide real-time, first-hand information on disasters in their local communities.
The programme will be piloted in two disaster-prone States — Assam and Uttarakhand.
Statements regarding Disaster Maps
Speaking on the occasion, Kiren Rijiju thanked facebook for partnering with NDMA for this cause. He also said:
Facebook has a huge experience in handling disaster in western countries and this phenomenal information can be used in Indian disaster management system.
Facebook Head of Programs (India, South and Central Asia) Ritesh Mehta said:
We want to empower our community by building products that connect people and create positive social impact. In times of disaster, our platform is a valuable source of information—whether it's letting your friends and family know you are safe with Safety Check or using facebook to raise donations for relief efforts.