Hey guys! Pinterest has rolled out Story Pins & a suite of creator features – a new creator profile and analytics tools – to track performance. Now, you can easily publish your immersive and expansive stories directly to its platform.
Here, you can extract the following recipes of my post:
How Pinterest Story Pins are differ from others?
Pinterest's version of stories is slightly differ from other versions such as Instagram Stories, LinkedIn Stories, Twitter Fleet, etc. Here, stories will not disappear after 24-hours.
Like all Pins 📌, Story Pins can be saved to your profile permanently and remain discover-able over time.
They will also appear across the home feed, search results, and places like the Today tab (in addition to your profile).
They will be surfaced to other users via Pinterest's visual discovery engine, which matches new content to people with relevant tastes and interests.
What are Story Pins?
Story Pins are basically the newest story format to share your ideas on Pinterest. They can be created by using multiple pages of images, videos, voiceover and text.
I am very sure that this format can be more creative & impressive than with your regular static pins 📌. Here, You can:
share ideas with up to 20 pages of videos, images and text.
record video, add multiple images, and overlay text with custom fonts via Pinterest camera 📹.
easily create step-by-step stories viz. DIY tutorials or detailed recipes.
add a detail page with ingredients or DIY materials.
tag Story Pins or videos with topics or interests fueled by the trends and insights on the platform.
also add hashtags ️to categorize them by topics or interests.
Read More Estonia vs India: Free Internet plus Zero Cyber Crime
What's new in creator profiles?
Pinterest has updated its creator profiles, with a new display format and updated contact options.
The creator profiles are updated to highlight creator's ideas front and center. The focus will also on the creator's published content (not just the ideas they've saved).

Quick Feedback feature: You can now message creators via the Contact or Message card, and can also share your opinion and give feedback to the person who created that Pin with a range of positive reactions like "Great idea 😀", "Love ❤️", "haha 😄", "Wow 😮", and "Thanks 😊".
Pinterest Analytics & Engagement tab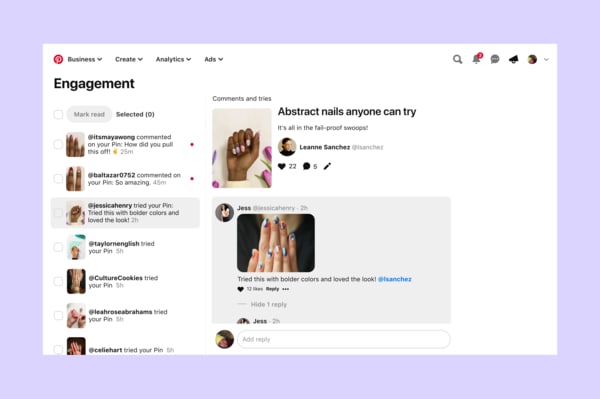 Pinterest has added a new Engagement tab for creators, where they can manage their Pin activity on a single tab.
Here, a redesigned Pinterest Analytics dashboard 📈 can easily track performance and progress of your pins 📌. After that, the results will be display in a detailed view of how content is performing. Even, you can like or respond to photos on Pins in one place & it will become easier to connect with audience.
As explained by Pinterest, Story Pins is an all new type of Pin and publishing option that gives creators a way to tell dynamic and visual stories with videos, voiceover and image and text overlay. We're making it easier for creators who are eager to share their talent, passions and creativity to flow back directly into Pinterest without the need for a website. For Pinners, this means the ideas within a Pin will be more engaging and actionable.

Note: The Story Pins has been rolled for selected creators in the United States, and will be available to international creators over the coming months. You can read more about Story Pins here.
History of The Stories format
First popularized by Snap Inc.'s Snapchat, and then floated on other social media platforms viz.
History of Pinterest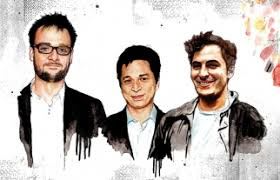 Pinterest is the world's catalog of ideas. Founded in 2010 by Evan Sharp, Ben Silbermann and Paul Sciarra with an aim to help people collect the things they were passionate about online.
Location 🗺️: San Francisco in California, United States.
Here, you can find millions of recipes, parenting hacks, style inspiration and many other ideas to inspire yourself to do those things in your daily lives.