The much-awaited Truecaller Call Reason feature has come into lime light to its Caller ID. The new feature will let you know who is calling and what's the reason for calling?
Truecaller Call Reason
Basically, the feature will allow the users to set a reason for any specific call so that the receiver on the other end might easily get aware if the call is personal, business-related, or urgent. This feature is quite helpful to increase your call pick-up rates and you can let your customers and friends know why you are calling them. Let's illustrate more about the feature:
| Call Reason | Info |
| --- | --- |
| Availability | Right now, the free feature is rolled out to users around the world on Truecaller (version 11.30) for Android!. It will soon be available on iOS devices, starting from early next year. |
| Conditions Apply | The feature requires both the sender (caller) & receiver (call recipient) to be Truecaller users in order to know about the purpose of the call. |
| Expectations | Truecaller expects that call pick-up rates would go up, especially in the case when callers are calling from new numbers. |
| Similarity | The feature appears to be very similar to Google's Verified Calls feature. |
| Future of Caller ID in 2021 | Truecaller has plans to extend Call Reason feature to its priority customers & verified businesses. The feature will also be available to businesses using cloud telephony services. |
Read More 👉 Google's hum to search 🔍 find songs you can't name
How to use Call Reason?
Firstly, you have to click on the Call Reason button before making a call via Truecaller.
You can either choose to write custom reasons while making calls every time, or set 3 custom reasons that you think they would use the most, or skip writing a reason.
You will also have the option to turn off Call Reason from the settings.
We can use the above steps for the Call Reason in two ways: For all outgoing calls & for a particular call only (On-Demand).
For all the outgoing calls
If you want to add the Call Reason feature to all of your outgoing calls, then you have to enable this feature by visiting Settings. You can Add up to 3 Reasons.
Tap on Settings ➡️ General ➡️ Call Reason.
Once this setting is enabled, you will always see a Reason Picker before any outgoing call made by Truecaller. You can choose one of the Reasons set by you earlier. If you don't want to set Reason then you can also Skip it. You can also hide it to be added to a particular person. Additionally, you can manage your hide list in the settings.
If you do nothing on Reason Picker, It will be auto skipped and will initiate a normal call just like a usual case.
For a particular call only
If you just want to try this feature for a particular call only, then you can use it any time from the Profile view. On the Profile view, you will find a small icon.
Tap on Profile view ➡️ Call Reason.
You can either choose a reason from the Pre Defined reasons or you can set your custom Call Reason before making a call every time.
Truecaller Call Reason feature is a real time-saver, and n-number of users, including me, are already satisfied after using it.
Read More 👉 How to spot Deep fake Videos using Artificial Intelligence (AI)
Other Updates
Apart from Call Reason, Truecaller has also upgraded its messaging experience with the addition of Schedule SMS and SMS Translate features. The new changes are rolled out for all Android users globally & are freely available to all Truecaller users.
Schedule SMS
Truecaller has now upgraded the SMS facility for its users by providing them the ability to schedule their SMS messages. The company has provided a dedicated Schedule SMS icon — next to the emoji icons and add attachment shortcuts. You can now able to set a particular date and time for your message through Schedule SMS.
SMS Translate feature
Truecaller has added the said feature to translate Foreign language messages by using Google's machine learning-focused ML Kit. The Stockholm-based company claims that the translation process takes place locally on the phone.
The SMS Translate feature supports 59 languages, including 8 Indian languages. It allows users to translate the content of their messages directly into Truecaller instantly without leaving the app. This feature works with both SMS and Instant Messages (IM). This feature would be rolled out for Android-based devices in the future, it is not clear whether iOS users would get this feature or not.
Truecaller
Truecaller is one of the world's best Caller ID & Spam Blocking app and is loved by over 150 million daily active users around the world. It is known for helping users find out caller identity. It has features of caller-identification, call-blocking, flash-messaging, call-recording (on Android up to version 8), Chat & Voice by using the internet.
Headquarters: Stockholm, Sweden.
Regional Headquarters in India: Bengaluru, Gurgaon & Mumbai.
Founded: 2009.
Co-Founders: Nami Zarringhalam and Alan Mamedi.
Developed By: True Software Scandinavia AB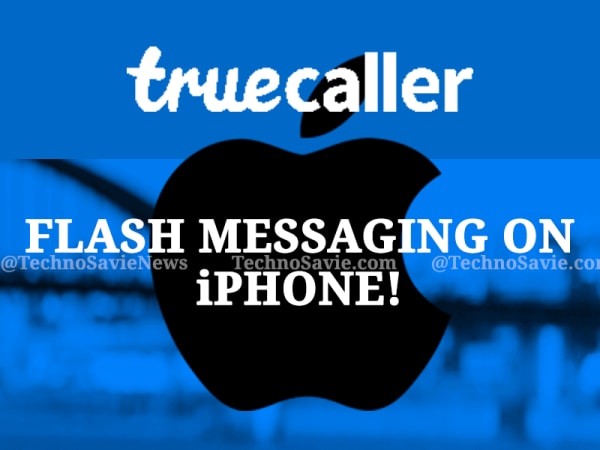 How Truecaller Helpful for you ?
It can be explained by an Example: You got a miss call from an unknown number & you want to know the name of that person without calling him back, then here Truecaller helps you.
How Truecaller Works ?
Its working is very simple! Whenever a person downloads and starts using Truecaller, this app takes all the contact information of that person from their mobile phone, and stores that information in its database. In this way, the app creates a huge database of users and their connection information from all around the world.
Hence, Truecaller uses this data to provide you the information about unknown numbers, and this process is called Crowd-Sourcing. Let me explain to you by an example: If I am using this app and I saved my friend's number as "N V K" in my phonebook, now if someone will search my friend's number on Truecaller it will show his name that is "N V K".