Hey guys! Google has officially launched its Pixel & Pixel XL smartphones, Google Home, Google WiFi, Daydream View and Google Chromecast Ultra at their #MadeByGoogle event in San Francisco on October 2016.
Let's chat about Google's first virtual reality headset "Daydream View", which will work alongside its mobile VR platform. It is made of soft fabric and comes with a motion-sensing controller.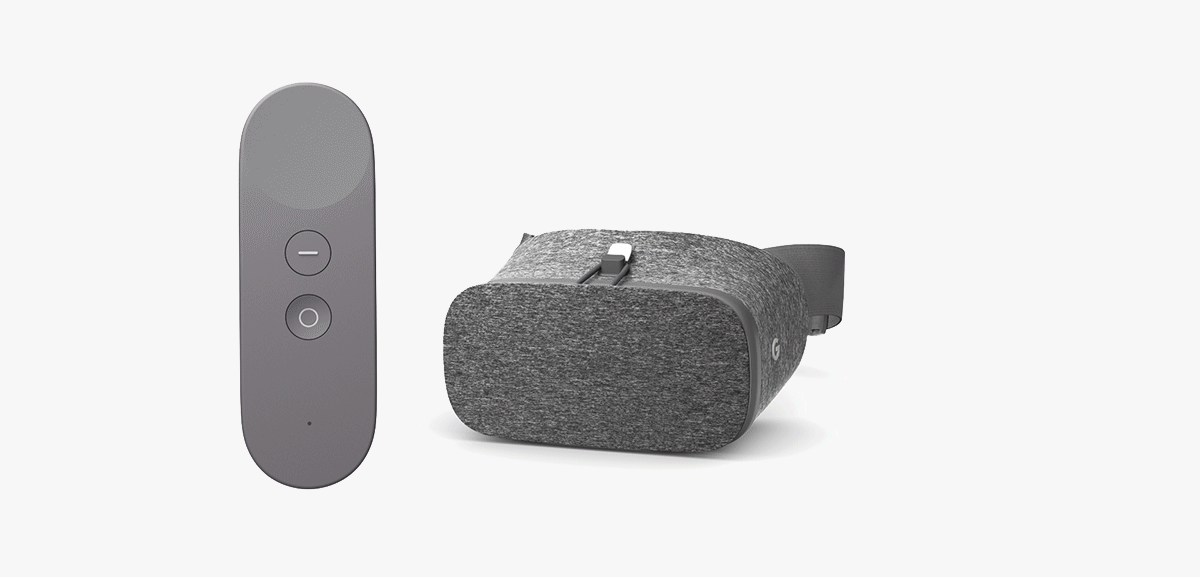 In simple way, Daydream View = VR headset + controller that allows us to explore new worlds, kick back in our personal VR cinema and play games that put us at the center of action.
If we talk about controller, it is fitted with sensors that respond to how you move, point, swing and aim. It has a small 220mAh battery that charges via a USB Type C port. When we finished our work, then it can be easily fitted into the headset. Thus, it won't get lost easily.
The Google Daydream View will be available on November 2016 at Google store for $79.
Features
Compatible with a number of Android smartphones such as Samsung, Huawei and HTC and also with Pixel & Pixel XL smartphones.
By default support Android 7.1 Nougat.
Comfortable, small, easy to use and stylish.
30 % lighter than similar devices like Samsung's Gear VR.
Can connect wireless and easily fits over glasses.
Have automatic image alignment system, by which it can make sure the phone and the headset are working together.
Specifications
MODEL
Daydream View
HEADSET FEATURES
Weight: 220 g
Dimensions: 6.56 x 4.18 x 3.88 inch
Colour: Slate, Snow and Crimson
Material: Lightweight and comfortable jersey fabric
Compatibility: Daydream-ready phones, including Pixel
CONTROLLER FEATURES
Weight: 40 g
Dimensions: 4.13 x 1.37 x 0.67 inch
Battery: 220 mAh battery (run up to 12 hours)
Ports and connectors: Fast-charging with USB Type-C connector
Compatibility: Daydream-ready phones, including Pixel
Wireless: Bluetooth low energy (LE)
Sensors: 9 axis IMUs for precision tracking