On 3rd October, WhatsApp has introduced new photo editing feature. Its a new way to customize and enhance the photos and videos user share with friends and family around the world. This new update allows users to customize old and new media with text, doodles, emojis, stickers and change the color of text and font style. When user capture a new photo or video or share one that's already on their phone, users will automatically see the new editing tools.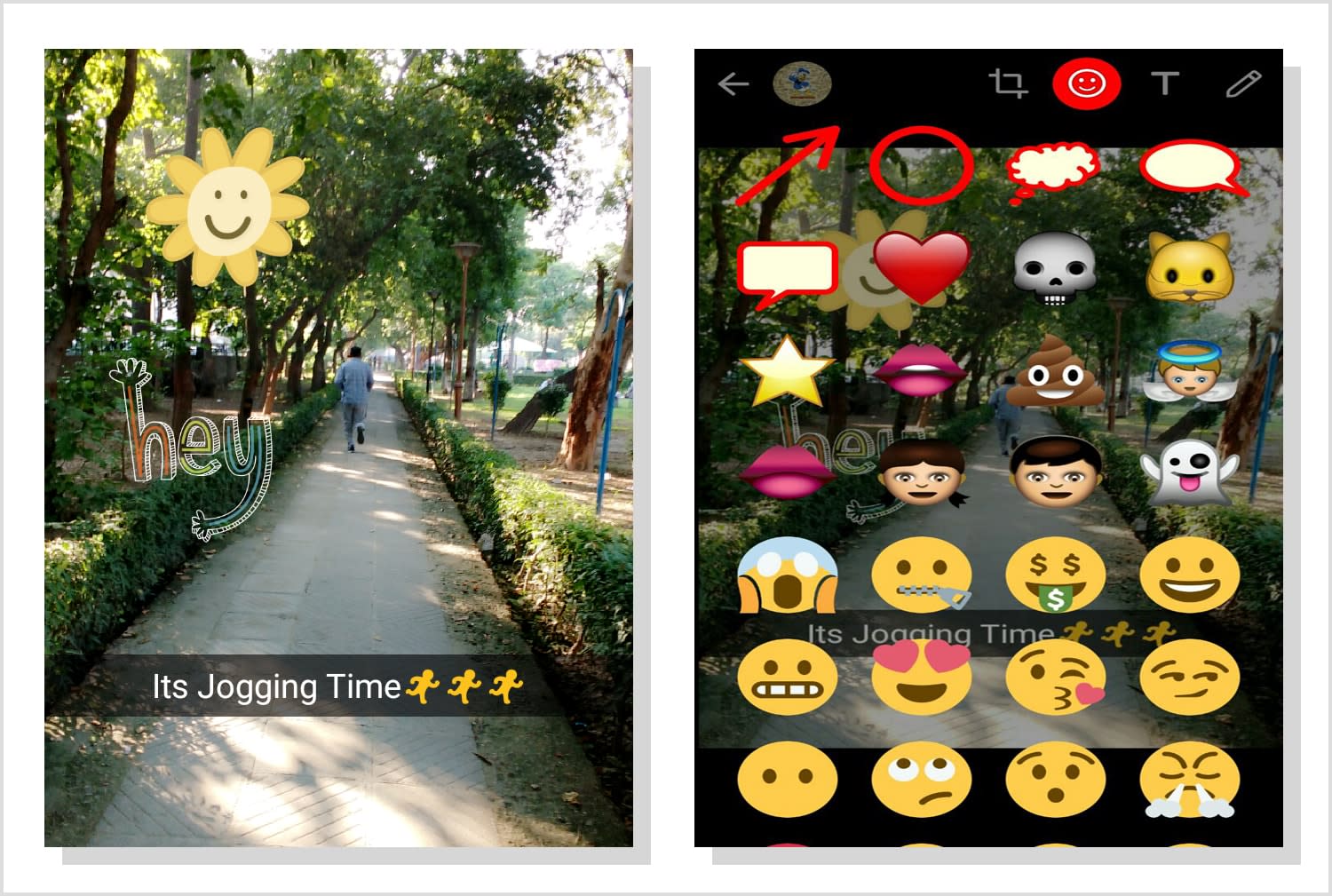 WhatsApp camera feature now supports phone's front facing flash so user can take the perfect selfie. Company said, it will allow user to "take the perfect selfie in low light and at night". This will brighten up camera screen and improve the quality of photo. WhatsApp users can also add a convenient zooming feature for recording videos – just slide finger up and down to zoom in and out. And to quickly switch between front and rear facing cameras, double tap on the screen. Users can also see changes in emojis
WhatsApp said in its blog post
Today we're introducing new ways to customize and enhance the photos and videos you share with friends and family around the world. With WhatsApp's new camera features, you can now write or draw on photos and videos, as well as add emoji to express yourself.
Though, this feature is not unique in any messaging app. We can see all these features in Snapchat app. Snapchat have made this feature popular.
After Facebook, Instagram and Twitter, WhatsApp has also adopted this feature from Snapchat and also taken photo features of Snapchat. Facebook copying the Snapchat features and Instagram copied Snapchat's "Stories" feature. WhatsApp is also owned by Facebook.
New camera features will be rolling out on iPhone soon.