PhonePe App Install Offer: New users will receive Rs. 25 into their PhonePe Wallet on registration.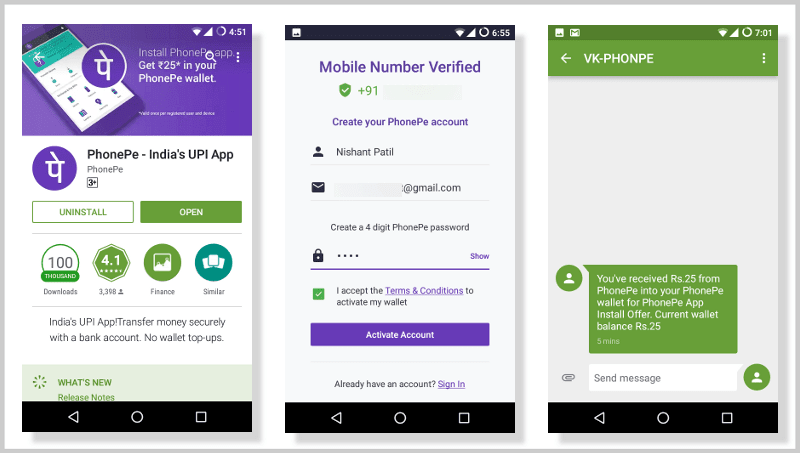 PhonePe
PhonePe, which is owned by Flipkart, in partnership with Yes Bank has launched India's first Unified Payments Interface (UPI) – based mobile digital wallet app, which provides a cashless and a seamless payment experience.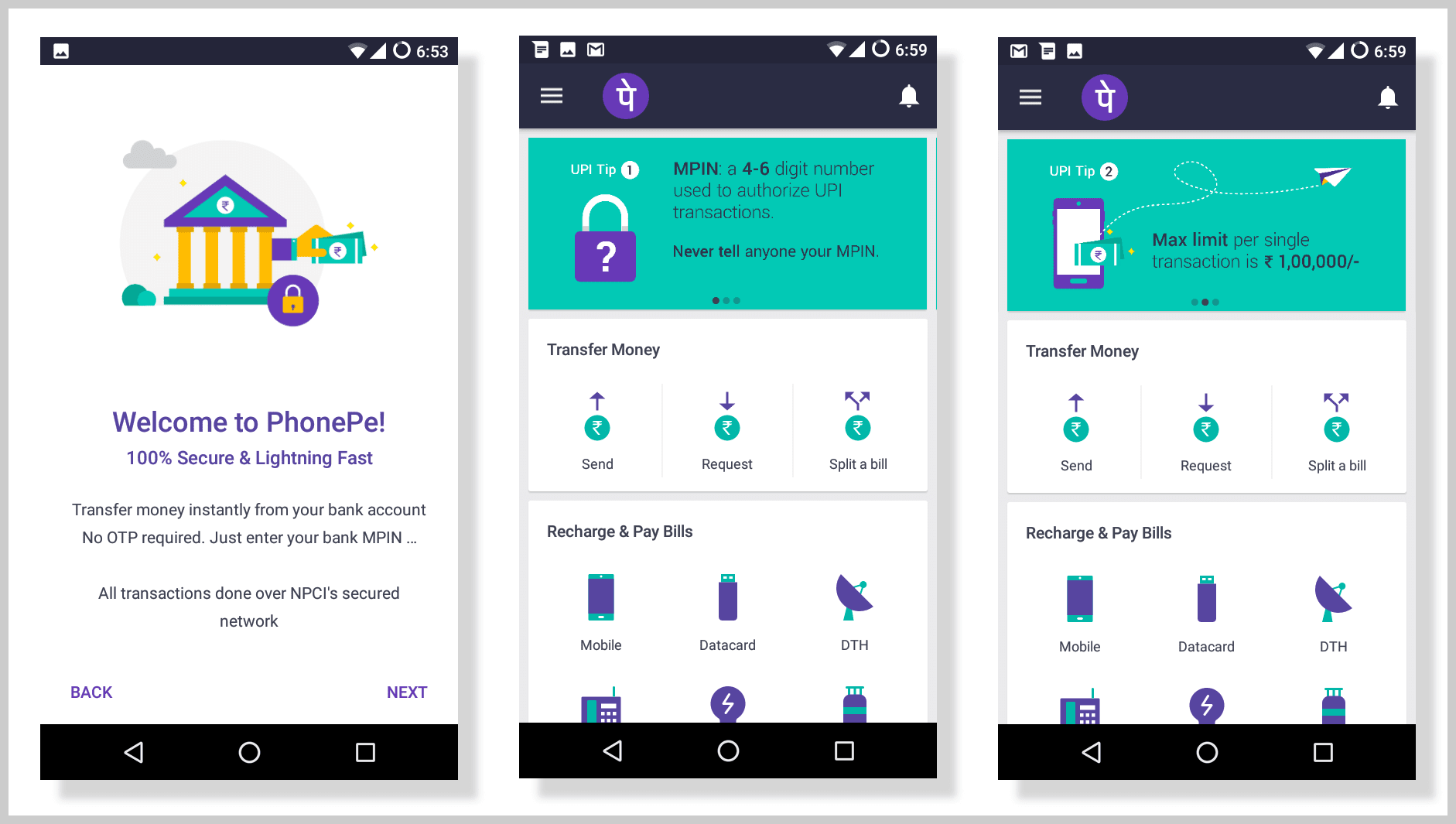 It is 100 % secure & lighting fast mobile digital wallet app. By using this app, we can instantly transfer money from our bank account to other users or can spend on our favorite shopping destination. App also offers bill-split, mobile recharge and utility bill payment features.
Mr. Sameer Nigam, CEO of PhonePe said
"PhonePe offers an experience that is both 100% secure and lightning fast to use. And the best part is that now a consumer's money will always stay in their bank account – until they spend it".
PhonePe Features
PhonePe allows us to link our bank accounts securely to our smartphone using National Payments Corporation of India (NPCI)'s encrypted software.
Once linked, we have to just enter our bank MPIN to transfer or request money to our friends & family or merchant payments, without knowing the beneficiary's bank account details.
We can transfer money to each other by entering a recipient's mobile number or their Virtual Private Address (VPA).
There is need of One time password (OTP) to authorize a transaction.
A transaction takes less than 10 seconds to complete.
One can get instant refunds and cashbacks from one's partner merchants into PhonePe wallet.
Provide service 24×7 hours.
The per transaction limit is Rs.1 lakh.
We can instantly withdraw our entire wallet balance to our UPI enabled bank account with just one swipe – free of cost!
As  PhonePe is  the India's first Unified Payments Interface (UPI), in the same way Digibank is the India's first paperless, signature less & branchless bank.
Unified Payments Interface (UPI)
The Unified Payments Interface (UPI)  is a payment system built by NPCI with Reserve Bank of India's (RBI) vision of migrating towards a 'less-cash' and more digital society.
The interface allows money transfer between any two bank accounts by using a smartphone. It allows a customer to pay directly from a bank account to different merchants, both online and offline, without the hassle of typing credit card details, IFSC code, or net banking/wallet passwords. The payment interface is safe as the customers only share a virtual address and provide no other sensitive information.